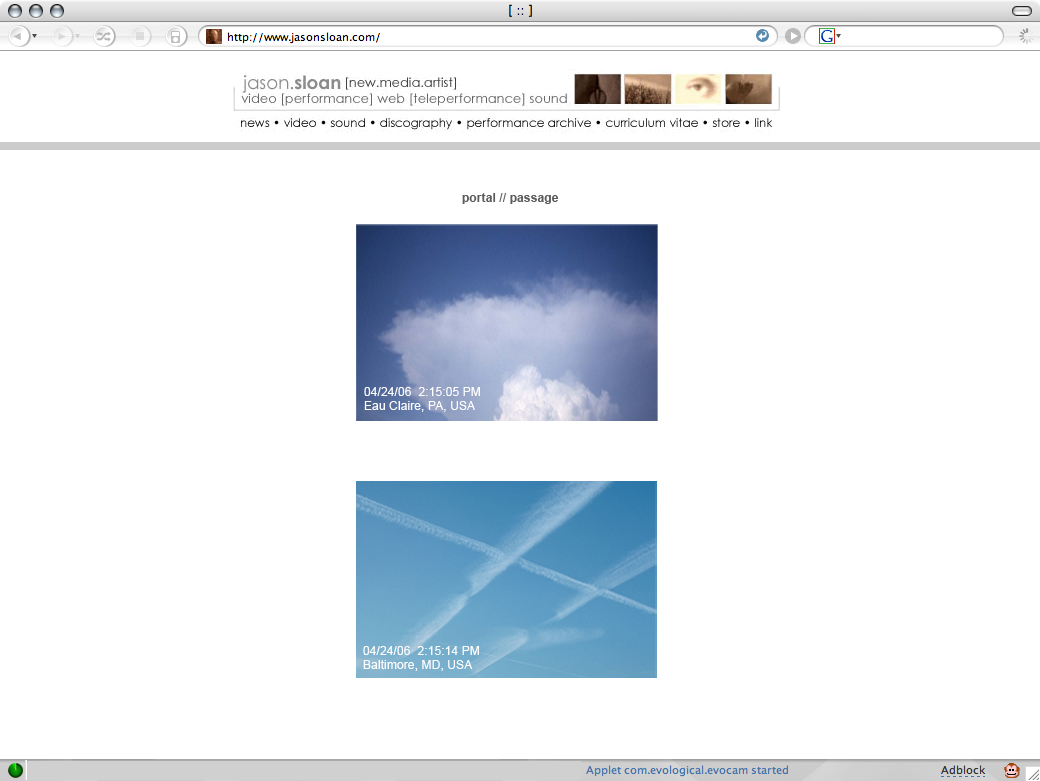 Passage/ Portal
live telematic video action [browser view]
april 24, 2006
Passage/Portal was a 34 minute two camera video stream viewed live via the internet.
a webcam was installed in the bedroom at my current home in baltimore. a second camera was placed in the bedroom i occupied as a child at my parents home in pennsylvania. with both cameras pointed at the sky, the live video feed connected my past and present for 34 minutes on my birthday. one minute for each minute of my life.
this work was accessable to anyone with an internet connection.