Posted on | September 24, 2015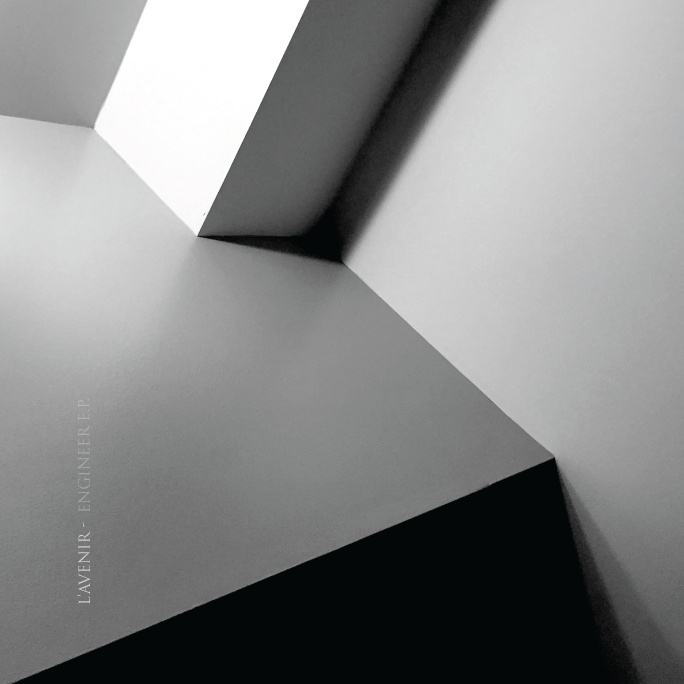 I'm very happy to announce the release of the Engineer E.P. via the Swedish Beläten label on September 30, 2015. This will be L'Avenir's second release for Beläten and the follow up to the recent album Étolies for Cold Beats Records earlier this year. Engineer will clock in at 30 minutes and feature 6 new tracks recorded between April and August 2015. Preorders are now being taken over at the Beläten web shop. You can also listen to a preview stream of the EP in it's entirety at their Soundcloud.
Tracks:
1. Rise & Fall
2. Louder Than Words
3. Close Your Eyes
4. New Day
5. Phantom
6. Armco
Posted on | June 20, 2015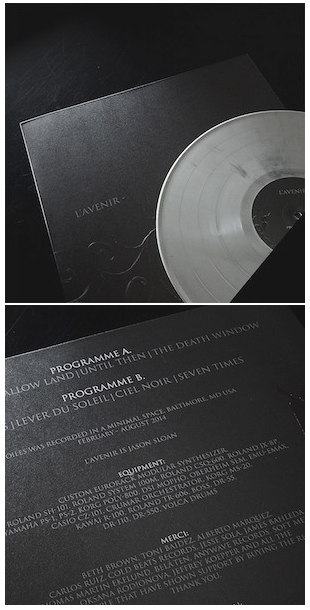 I'm very excited to announce Étoiles, the follow up album to "The Wait", is now available via Cold Beats Records. This is a vinyl & digital only release and limited to 300 copies on beautiful black and white marbled wax. The vinyl features 8 new tracks plus 3 bonus tracks with the digital download.
Order your copy here.
L'Avenir – Étoiles
– Dénégation
– Fallow Land
– Until Then
– The Death Window
– Étoiles
– Lever du Soleil
– Ciel Noir
– Seven Times
Bonus Tracks:
– Enlightened
– 1958
– Dead Flowers
Posted on | February 16, 2015
I'm pleased to announce my piece 7850 kHz will be included in the upcoming special edition of 60×60 focused on Radio Art. The program, presented by Vox Novus and Wave Farm, draws from 60 works (created with, for, about radio and transmission) with durations of 60 seconds. 60×60 Wave Farm Mix will be featured as an FM broadcast on Wave Farm's WGXC 90.7-FM; distributed as a Wave Farm Dispatch Series download; and featured in a series of live listening events. Tune in March 7, 2015 from 8-10pm EST [-5GMT]. OFFICIAL ANNOUNCEMENT.
Posted on | October 27, 2014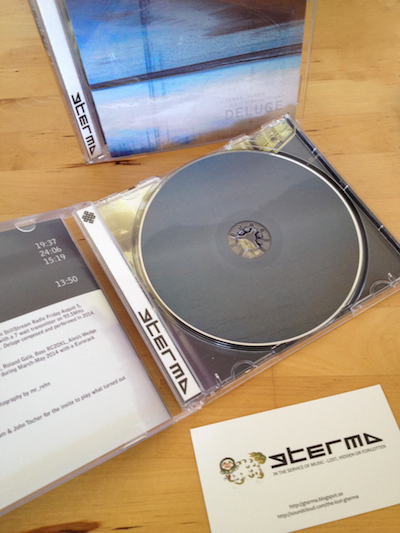 Very pleased to announce the official CD release of a dark-ambient concert I gave a few years back on Still Stream Radio. Released on the Swedish label Gterma, "Deluge" includes a 16 page, full color booklet plus an additional 15 minutes of new music composed as an epilogue to the concert. Many thanks to Gterma for doing such a great job with this album. Copies can be ordered from Databloem or Gterma at the links below:
Purchase from Databloem
Purchase from Gterma
Posted on | August 26, 2014
Sorry about the lack of updates recently. But that's not to say a lot hasn't been going on. I'll be posting a full list of upcoming concerts, art opening and information about two new upcoming albums in the next week or two. In the meantime, Mike Hunter from WPRB in Princeton, NJ was kind enough to post this HD video of a private concert I gave at the World Café Studios at WXPN in Philadelphia in 2010. This was one of the last live "ambient" concerts I gave shortly before starting the synth wave project L'Avenir. Enjoy the concert and more updates to come very soon!
keep looking »