FIELDS was apart of the exhibition "To Remain" at The University of Maryland
Sept 3 – Oct 17, 2008. Curated by Jenny Fleming.
READTHE WASHINGTON POST REVIEW FROM 9/12/08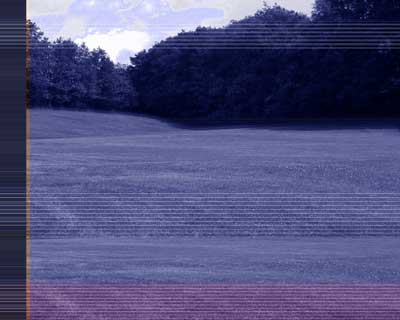 FIELD // 41° 07.750′ 079° 47.700′
Audio clip: Adobe Flash Player (version 9 or above) is required to play this audio clip. Download the latest version here. You also need to have JavaScript enabled in your browser.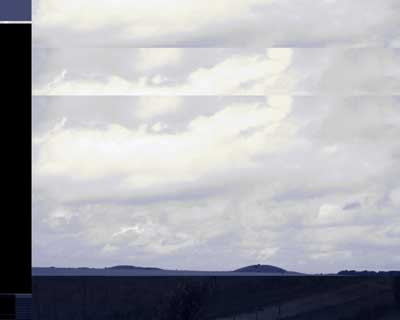 FIELD // 51°11'2.89″ 1°49'54.23″
Audio clip: Adobe Flash Player (version 9 or above) is required to play this audio clip. Download the latest version here. You also need to have JavaScript enabled in your browser.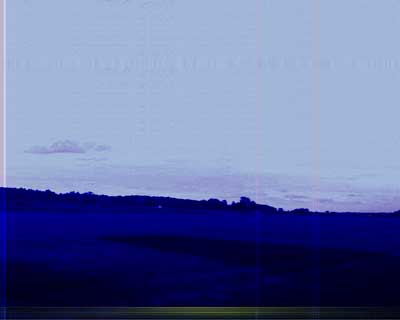 FIELD // 41° 52.216′ 080° 06.967
Audio clip: Adobe Flash Player (version 9 or above) is required to play this audio clip. Download the latest version here. You also need to have JavaScript enabled in your browser.
ABOUT FIELDS 2.0:
The FIELD series explores the visual and aural metamorphous of landscape in three different fields. Each work is titled with the longitude and latitude coordinates which generated the photographs and ultimately its accompanying soundtrack.
I've always been drawn to open remote spaces since I was very young. Growing up in the country I would lay in a huge field near my parents house looking towards the sky watching airplanes fly overhead. I'd imagine myself on board, not caring where they were going. At the time, it was the only thing that allowed me an opportunity to escape feeling trapped in the middle of nowhere. This became a very sacred space and a refuge. After moving away for college, I found myself attracted to another field that ironically, was directly across from the residence hall I was living in. I began to have paranormal experiences while living there and through further investigation pin pointed them to the field. This really peaked my interest in the paranormal sciences, which had always been there but was dormant for while. A few years later, I came across some photos of Stonehenge in Wiltshire England, and became very curious about the huge field across from the henge and the numerous burial mounds located there. Many of these mounds have now been flattened by ploughing over the years but some impressive barrow cemeteries can still be seen there. When I visited these barrows for the first time last summer, I was immediately taken by the scale. After spending sometime in this FIELD, I began to think how the landscape of this space has changed over the years, but yet certain elements both visible and invisible remain constant. After this trip, it became pretty clear to me that these three fields have played a rather large roll in my life. It was at that point I decided to create a series work which explored the visual, sonic and spiritual properties of these spaces and their evolutions.
The process for the FIELDS series begins by visiting the site and spending some time there to familiarize or re.familiarize myself with the location. I then use a Marantz portable solid state recorder with a couple high end stereo microphones and recorded about 2 hours of audio from different locations within the field. I also took as many photographs as I could to create a visual record of the location during the time I was there. For the field across from my former residence hall where I had many paranormal experiences, I conducted two separate recording sessions. The first was for a few hours during the day and the second was in the evening. For the recordings at night, I conducted a three hour EVP session from 11pm until 2am. After parsing through all the data, I use a variety of software applications, both pre written and custom, that allow me to extract or convert the images into audio. This concept is interesting to me because many cultures believe photographs capture a part of our soul or the energy of a space. So maybe this is one method of extracting the energy, literally or conceptually. During the recording where I conducted an EVP session, I did capture some rather interesting, unexplained audio, I did not hear at the time. For this FIELD work, I've embedded the recording into the final work as looping subliminal audio that only the subconscious may hear.
The photographs which were used to generate the audio for each of the three works, are presented in three individual back lit light boxes. The unique appearance of these images was the result of the extraction process. Each image can be read almost as a score.
The audio generated from each image is presented in the gallery on an analogue cassette. The decision to use cassettes seemed like the only logical choice in attempting to re.create this "constant evolution." An analogue recording is more malleable because of it's susceptibility to change. Each time the cassette is played, re.wound or fast forwarded, the actual tape is stretched, altering its content slightly. because each transcription device used to playback the content is different, the alteration that occurs is unique for each individual listener. This process is not true with optical or digital recordings. therefore, the deterioration which occurs, eventually makes each listening experience very unique. just as any experience in a shared space yields a different response to every visitor.
jason.sloan
august 2008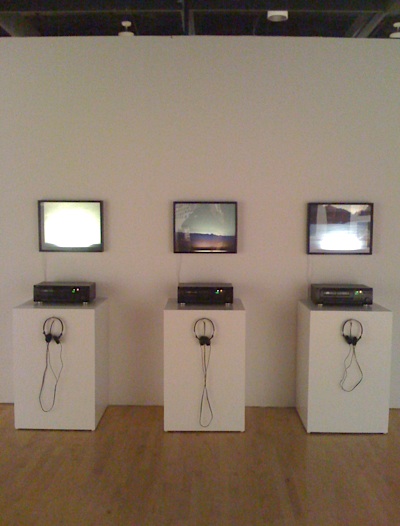 FIELDS 2.0 installation view
light-boxes with FIELDS images, cassette decks with individual sound works generated from the photographs & headphones.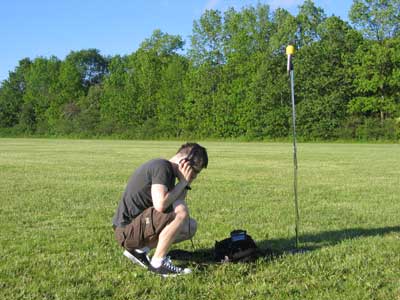 JASON RECORDING IN FIELD // 41° 52.216′ 080° 06.967′
june 2008