Posted on | September 7, 2009
"pwn-yrself.com offers visitors a real hacked index.html page acquired from a previously compromised web server. The visitor downloads the .zip file and using a text editor, simply types their name into the "INSERT YR NAME HERE" sections of the HTML and saves. Blog or website owners can replace their current home page with their new personalized hacked page…"
This work addresses issues of security, privacy, ownership, fear, and reclaiming our personal space on the net.work.
Posted on | August 26, 2009
The summer months have proven to be very fruitful in the studio. In addition to the recent visual works and performances, I've started working on the follow up to my most recent album [ — ].  At the moment, i've recorded around 65 minutes of new material and plan to continue recording into the fall. Sonically, these sessions seem to be picking up where [ — ] left off . If all goes well, look for a new album sometime during winter 2010. In the meantime, I've decided to let a demo of a new track out of the bag. More soon.
Enjoy.
theme.FORsunday [demo 2009]
Audio clip: Adobe Flash Player (version 9 or above) is required to play this audio clip. Download the latest version here. You also need to have JavaScript enabled in your browser.
Posted on | August 14, 2009
I'm currently in the process of scanning and archiving print articles, interviews & reviews from over the years. More will be added to the site as time allows. Once enough have been collected, a chronological directory will created for easier access. Below are the first two I've archived.
+
Trajectories 2008 [1.90MB PDF]
EI Magazine 2005 [600kb PDF]
Posted on | July 11, 2009
On Thursday evening  june 25, 2009 at 8pm [EST] [-5GMT] a live set of SOCIAL [net.work music] was broadcast from my studio in Baltimore. The entire performance is now archived in the "work" section here at jasonsloan.com. To listen to and read about the project visit the link below.
Listen here [LISTEN]
*Update July 15: SOCIAL [net.work music], was selected to be part of Rhizome's ArtBase collection. Rhizome is an affiliate of the New Museum of Contemporary Art.
Posted on | June 28, 2009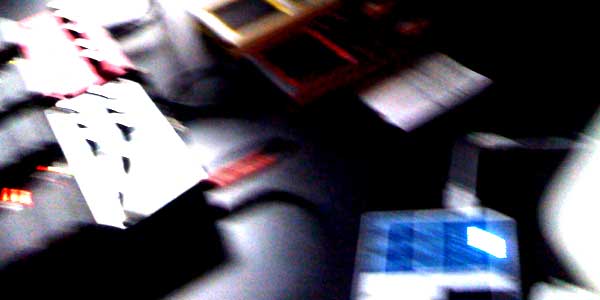 If you missed my live performance Saturday night on Stillstream, I've archived the entire 60 minute concert in the .sound section of this site. I'll also be adding a few more radio concerts from the archives throughout the month of July.
Listen here [LISTEN]
enjoy.
« go back
—
keep looking »