Posted on | January 17, 2013
Below is a recent 10 minute documentary on the Space Music scene in Philadelphia; centered around the country's oldest running ambient radio program Star's End. I was honored to be interviewed for the program which also features clips from my Star's End and Gatherings concerts. Congratulations to Chuck Van Zyl and Jeff Towne for 30 years and counting of Star's End.
Watch Art: Star's End and Space Music on PBS. See more from Friday Arts.
Produced by Michael O'Reilly for WHYY-TV Philadelphia.
Check out the link below for more videos and out-takes from the documentary.
Posted on | November 13, 2012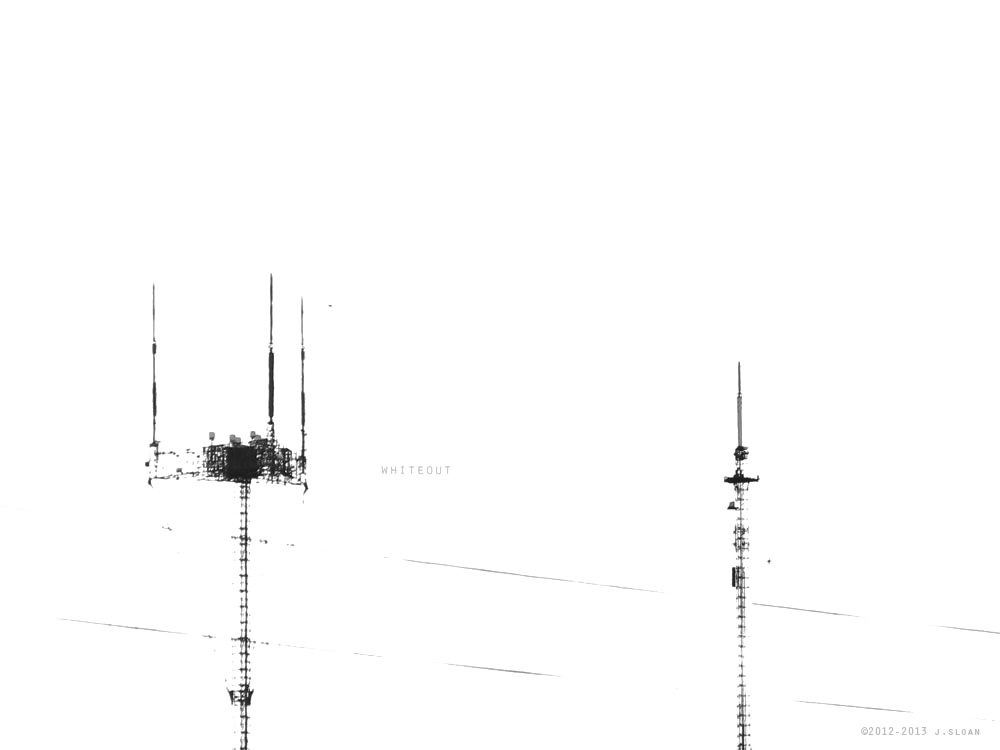 whiteout is a new series of live FM transmission performances exploring and questioning the aesthetic of noise on the radio. These new textural works are created live in the moment through the use of multiple analog electronic instruments and a 7-watt FM transmitter. Each work is recorded directly off the radio as it was potentially heard by the listener. The whiteout works are generally performed in undisclosed locations although a few public performances have recently been held. So far the whiteout itinerary includes Pittsburgh, Cleveland, Boston, New York, Philadelphia, Chicago, Houston, Austin and Los Angeles with the possibility of additional cities being added. A collected set of all the performances in the whiteout series will be released as a deluxe limited edition, collectable box set available sometime in early 2013. More info will be available soon.
Project Statement:
I was about twelve when I first became aware of how beautiful radio noise could be. I recall laying in bed and listening to my portable shortwave radio, slowly turning the dial, but allowing for long pauses on the dead spaces, as I moved from one distant broadcast to another. At times, I think I was more interested in the sounds produced by the odd interference and signal modulation than the broadcasts themselves. I would often drift to sleep listening to the ghost like voices buried beneath layers of slow and undulating static. At that age, I didn't think much about what attracted me to the noise. I just enjoyed its sometimes violent yet mysterious and relaxing qualities. Looking back on those late night listening sessions in the early 80′s, I've come to realize the impact they had on my own development as a sound artist and electronic musician. The seeds for my awareness of the radio as an expressive medium were probably planted during this years. Of course, I was totally unaware that artists like Neuhaus, Stockhausen, Vostell, Cage and others had already begun exploring the possibilities of the radio as an art form decades earlier.
With this in mind, two years ago I began to include live scanner feeds in my concerts and performances. Unlike shortwave radio, scanners pull from air traffic, police, ham and other types of local broadcasts within just a few miles of the listener. The idea of incorporating live, local transmissions into the performance as a sonic fingerprint of the local geography was appealing to me. I saw it as an aural snapshot of that very moment or even an invisible, stringed instrument of sorts.
Recently, I was in my car listening to the SPK debut album Information Overload Unit from 1981. About halfway through the albums opening track Emanation Machine R. Gie 1916, I became aware of how much it sounded like some of the textures and modulating frequencies I would listen on the shortwave for hours as a kid. I began to wonder if a musical performance of pure analog electronic "noise" was broadcast on the radio, how would a listener moving through the dial know what they were hearing was an actual broadcast? And if they did, how where they able to discern synthetic, controlled noise from pure generative noise? It is my hope that the whiteout series of performances brings the very essence of noise, music and even our own environmental sonic awareness into question.

Updated november 14, 2012:
Above are images from whiteout.3 – Pittsburgh, PA. Live June 17, 2012 on 102.9FM
Below are two complete performances.
photos: beth brown
whiteout.5 – Acra, New York- 96'03″ performed live at the Wave Farm October 27, 2012 on 90.7 FM
Audio clip: Adobe Flash Player (version 9 or above) is required to play this audio clip. Download the latest version here. You also need to have JavaScript enabled in your browser.
whiteout.1 – Washington DC – 21'26″ performed live June 2, 2012 on 105.3FM
Audio clip: Adobe Flash Player (version 9 or above) is required to play this audio clip. Download the latest version here. You also need to have JavaScript enabled in your browser.
Posted on | October 23, 2012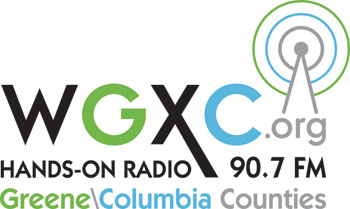 - SATURDAY AFTERNOON SHOW: WHITEOUT
I was at The Wave Farm Saturday October 27, 2012 to perform and discuss my current Whiteout transmission art series. The broadcast is archived here: http://tinyurl.com/aaeeczv

- PNEM FESTIVAL
I'm pleased to announce that I'm  one of three artists representing the U.S. at this years Platform New Experimental Music Sound Art Festival. The two-day event will be held on November 17-18, 2012. The festival is located in the south of The Netherlands, close to the borders of Belgium (Eindhoven) and Germany (Nijmegen).
- AN EVENING OF AMBIENT ELECTRONIC MUSIC
The beautiful 2640 Space [St. John's] will provide a perfect backdrop for an evening of experimental and electronic ambient soundscapes. Solo performances by Jason.Sloan, Liz Meredith, Carver Audain and Erik Spangler. $5 donation. Doors at 7:00pm. Show begins promptly at 7:30pm. More information and directions.
Posted on | October 3, 2012

I'm happy to now announce that a good portion of my discography from over the past decade is now available for purchase through Bandcamp. For audiophiles Bandcamp is a great choice because they offer albums in just about every possible format including including MP3 (320, VBR V0), Ogg Vorbis, Apple Lossless, FLAC and AAC. Keep in mind that Bandcamp is just being added to list of usual digital stores (iTunes, eMusic, Amazon, Rdio, etc.) where my work can be legally purchased or streamed.
You can access my Bandcamp page at: http://jasonsloan.bandcamp.com
Posted on | July 4, 2012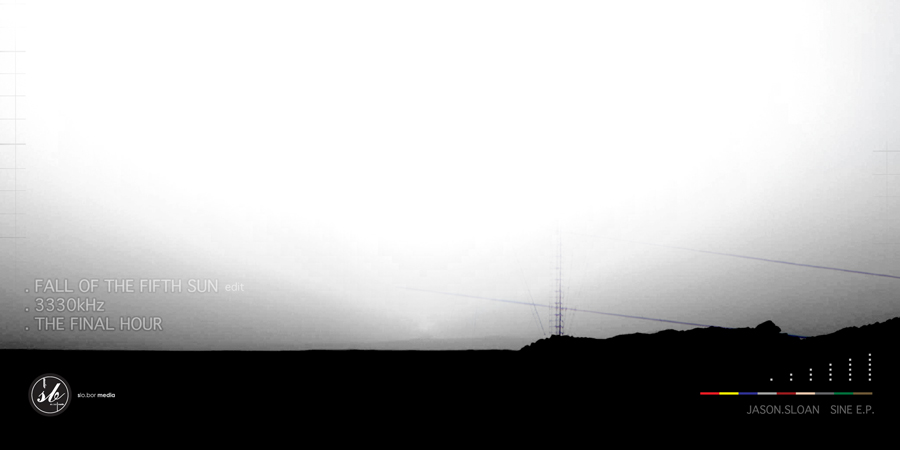 I'm excited to announce two new solo releases:
The Sine E.P. is now available as a digital only release. This E.P. contains the lead "single" and title track from the upcoming Fall of the Fifth Sun album plus two exclusive tracks from those recording sessions. The E.P.s closing 13 minute track The Final Hour turned out to be one of my personal favorites from these sessions.
You can purchase the Sine E.P. directly from the store section of this website in addition to all good digital stores.
BUY THE SINE E.P.[jason.sloan.com] [iTunes] [eMusic] [Amazon]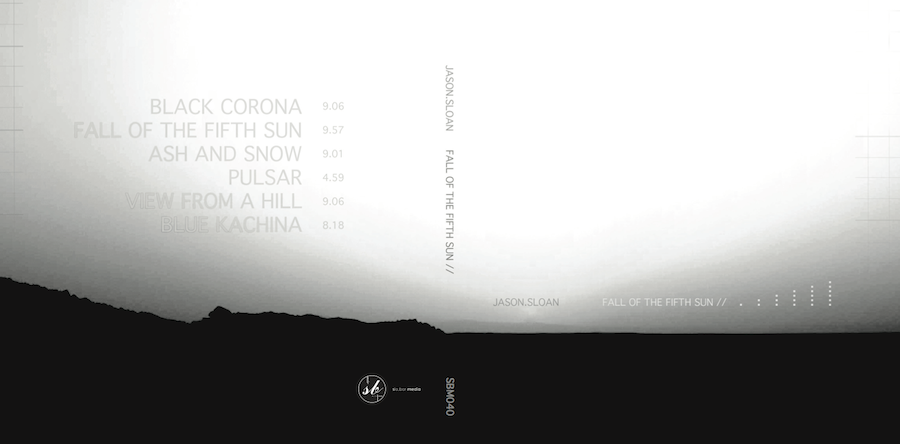 My 15th solo album Fall of the Fifth Sun, is now officially available. The album will be available to purchase in hard copy CD format by mid September or now as a download at all the major digital outlets and through the store section of my site.
The majority of material on these recordings was conceived during the multiple live concerts I gave throughout 2011 and early 2012. These song sketches were reworked and then recorded in the studio over the past year.
While still sonically similar to my last few albums, FOTFS & the Sine E.P. were created with only hardware. Going into these sessions, I wanted to create works that had an edge and felt fresh, but also an essence of nostalgia for the classic electronic music of the 70′s and 80′s, so hardware was the only way to go. Equipment used to create this album: Roland SH-101, Korg Poly-800, DSI Mopho, Juno-60, Yamaha DX7, Korg Monotribes, Roland TR-606, Alesis Wedge, Boss CE-3, Steinberger GL and Fender Stratocaster guitars.
Fall of the Fifth Sun has a 56 minute running time and will be packaged in a gatefold wallet style sleeve.
BUY FALL OF THE FIFTH SUN [jasonsloan.com] [iTunes] [eMusic] [amazon.com]
Track Listing:
Black Corona / Fall of the Fifth Sun / Ash and Snow / Pulsar / View from a Hill / Blue Kachina
16 minute album preview:
Audio clip: Adobe Flash Player (version 9 or above) is required to play this audio clip. Download the latest version here. You also need to have JavaScript enabled in your browser.
« go back
—
keep looking »