Posted on | February 9, 2010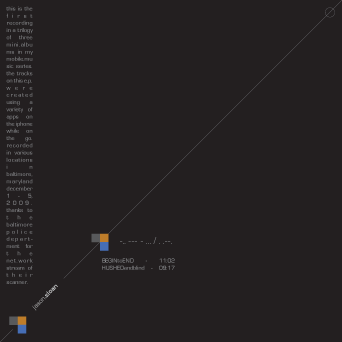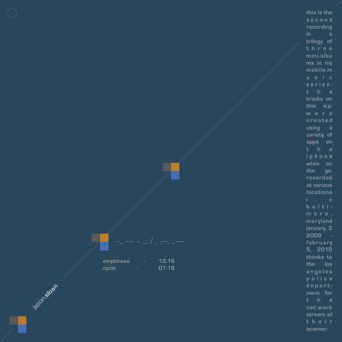 a little over a decade ago, artists and musicians began experimenting seriously with using laptops as instruments during live performances. i remember my friend matt borghi and i having long discussions about how the laptop could change how people approached live music. it's funny looking back now thinking about those conversations because at the time, it was actually pretty uncommon to see a laptop computer at a live gig. fast forward to the present and hardly anyone would bat an eye at the sight of a computer or a variety of mobile devices on stage with musicians. software equivalents of analog gear that would have taken an army to move now easily fit onto a portable hard.drive and go just about anywhere. the studio has gotten smaller and compact while at the same time, way more powerful. what excites me about emerging technologies are how they allow artists to be creative just about anywhere and at anytime.
over the past year i've been using a variety of sound apps on the iphone during some of my live performances. a few days ago, i decided to attempt  creating a series of works that used only the iphone as the sole sound source.
what resulted is the "mobile.music" trilogy series. each release will run between 20-25 minutes and be available as a download only.  AVAILABLE in the store section of jasonsloan.com.
[e.p.1] released 12/12/09
BEGINtoEND [50 second excerpt]
Audio clip: Adobe Flash Player (version 9 or above) is required to play this audio clip. Download the latest version here. You also need to have JavaScript enabled in your browser.
HUSHEDandblind [50 second excerpt]
Audio clip: Adobe Flash Player (version 9 or above) is required to play this audio clip. Download the latest version here. You also need to have JavaScript enabled in your browser.
[e.p.2] released 02/12/09
.emptiness [50 second excerpt]
Audio clip: Adobe Flash Player (version 9 or above) is required to play this audio clip. Download the latest version here. You also need to have JavaScript enabled in your browser.
.cycle [50 second excerpt]
Audio clip: Adobe Flash Player (version 9 or above) is required to play this audio clip. Download the latest version here. You also need to have JavaScript enabled in your browser.
[e.p.3] release date: TBA
Comments