Posted on | May 27, 2009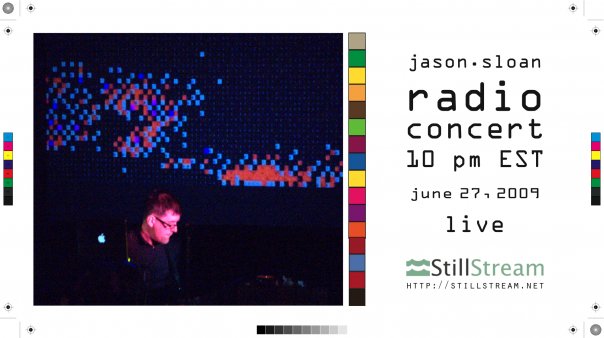 FROM STILLSTREAM'S SITE:
Please join us Saturday June 27th for a special edition of Zen Caffeine, with a live concert by none other than electronic, ambient maestro jason.sloan. Jason returns to StillStream to give us another brilliant live electronic ambient performance. If you missed him last time, do yourself a favor and pencil in this date – his live sets are not to be missed!
LISTEN AT STILLSTREAM.COM OR LOOK FOR STILLSTREAM AMBIENT RADIO IN YOUR ITUNES RADIO STREAMS/DIRECTORY UNDER "AMBIENT"
Comments